About Combined Frame Makers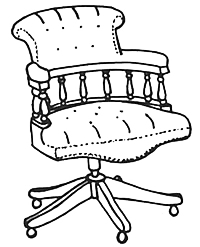 Combined Frame Makers are a long established business who can trace their roots back to the centre of London's furniture making industry of the early 1900's.

Chair frames were first produced in Hoxton and some of these designs are still in production today.

A vast catalogue of models covering most periods of english furniture design is now held at their Ramsgate premises. The frames are fashioned in a traditional manner by a devoted team who have had the necessary know how passed on to them by generations of dedicated craftsmen.
Showood Chair Frames
Traditional styles our speciality.
Stuffover Chair & Settee Frames
3-piece suites, Chesterfields and period wing chairs.
Contract Seating
Bar stools, bench seating, unit furniture, boardroom chairs and settees, swivel chairs.
If you would like more information please email us here with more details